"And it Has"
is a FREE to use allergy and ingredient app that makes eating-out safer and easier.
Imagine you know the ingredients and nutritional value of all the meals and snacks around you.
When you enter a restaurant, café or shop you find a personally filtered menu, that matches your dietary needs, directly on your phone.
With "And it Has" - you can!
Three easy steps...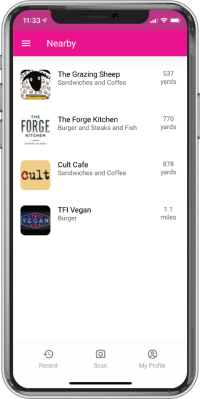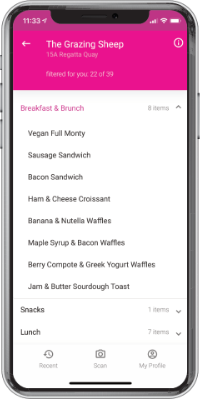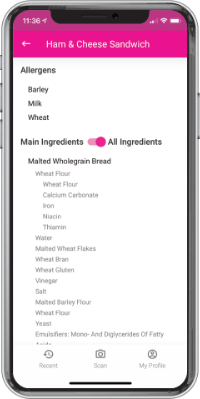 This app is also great for vegans, vegetarians and people on diets.
"And it Has" is FREE to use for you, and for businesses; and always will be!
But, by making a small donation you can help us extend our reach more quickly.
Support and donations can come in many forms.
Next time you're out for something to eat, donate a minute of your time, and tell the staff about "And it Has"
Remember - we're FREE for everyone
Things you can do on the app!
(1) Create profiles for you and your family, switching is quick and easy
(2) Click on the distance in the nearby list and view in your favourite map app
(3) more good stuff to come...